Book Publishing Made Easy
Self Publishing
Romance, Sex, Fiction, Non-Fiction
Novels, Poetry
WE CAN PUBLISH IT FOR YOU
PROFESSIONALLY
AT A LOW COST
Book Publishing is Our Business

Your inexpensive way to get published...NOW!
Veiw our UPDATED website
CLICK HERE
PLEASE READ ENTIRE PAGE.....THEN
CLICK BOTTOM LINK FOR MORE INFORMATION
AND MANUSCRIPT MAILING INSTRUCTIONS!
We Publish, Print, Market, Edit, Design Covers,
Bind, Barcode, ISBN Register, Copyright Your Book In Your Name
and Promote Books for Self-Publishers!
We are Publishers of Romance, Sex, Novels,
Religion, Fiction, Non Fiction, Cookbooks,
Children's Books and Poetry at rates
40% to 50% below regular Subsidy Publishers!
You can view and order sample copies of books we
have in print using our PayPal shopping cart

We also produce music demo's for songs you
have written. I released my first CD of Easy
Listening songs on April 2, 2003 and it is selling
very well. You can order a copy of it here.

There is a link on that page if you want us to
publish your songs.
Barnes and Noble, one of the largest bookstore chains in the world, recently announced
they have formed a partnership with America On Line (the largest Internet Provider in the
world). Barnes and Noble opened a new central warehouse
with SAME DAY SHIPPING of any book they have in stock. This
service will be available to AOL members and to people visiting barnesandnoble.com on
the Internet. PLUS, books they select from us to promote will be available
to ALL Barnes and Noble retail stores via their computer system.
Here is where OUR adrenaline starts to flow.
I recently received a fax from their main headquarters in New Jersey.
After reviewing one of our published books for quality Barnes and Noble has selected
our company as one of its members. They buy every book we publish for their
category review board that makes the decisions on what, and when to promote.
We made our first shipment of books
to Barnes and Noble November 1, 1999.
Since then they have been ordering books from us
on a weekly schedule.
Publishing a book in most cases is easy to do....getting stocked and sold in major internet
bookstores is the hardest thing to accomplish. This announcement
is a MAJOR accomplishment for us and for ALL
present and future Authors we publish for.
This means when we publish YOUR book it WILL be sold to Barnes and Noble when
we have your book finished. If they decide to promote your book it WILL be
available through barnesandnoble.com website AND all Barnes and Noble
bookstores via special in-store computer order....worldwide.
AND....to top it off
We are now also associated with Amazon.com for submissions.
We are PROUD to offer you, our Authors, this great service and advantage.
Here is an example of how we promote
books we have written to help give you promotional ideas
for your newly published book!
From the beautiful German Christmas oriented

tourist village of Frankenmuth, Michigan,

in cooperation with McDonald's restaurant and Toys for Tots,

my brother Bruce did a personal autograph session

and donated all the profits to Toys for Tots!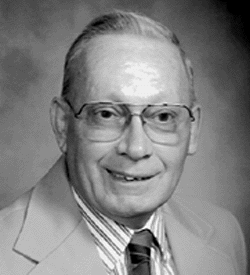 Bruce Babcock, Author and Publisher
(Jerry Babcock, Promotions Manager)
WE CAN SAVE YOU $1000's OF DOLLARS!
HAVE YOU "WRITTEN A BOOK" AND
DON'T KNOW WHERE TO GO FROM THERE?
LET US HELP YOU PUBLISH YOUR BOOK
IF YOU HAVE "WRITTEN A BOOK" PLEASE READ
THIS IMPORTANT INFORMATION!
THERE ARE 3 DIFFERENT CLASSES OF PUBLISHERS!
CLASS 1
"MAJOR PUBLISHER"
They ONLY publish for KNOWN writers. If you are an UNKNOWN writer
they will send your manuscript back to you UNREAD! It's a never ending cycle
of POSTAGE followed by a REJECTION slip, ad infinitum, that many
of you have already experienced.
CLASS 2
"SUBSIDY PUBLISHER"
They will publish ANY book, for ANY writer, for a fee. Their fees usually
start around $10,000 and go up from that point. We have "been there...done that"
with our first book. They usually require a printing of 1000 books and will
state in their contract that you have "NO GUARANTEE" that your
investment in 1000 books will be profitable for you. And, by the way, after
you spend the $10,000...you then have to buy the 1000 books from them!
It is a LOSE LOSE situation for you and a WIN WIN situation for them!
And then....YOU have to sell your own books to bookstores or friends!
CLASS 3
"BABCOCK PUBLISHING COMPANY"
We can layout and publish your book, help you sell your book
and save you $1000's of dollars. You don't have to print 1000 copies!
Please Note: Like ALL subsidy publishers we DO NOT read your
manuscript and comment on the subject matter. We review how it
is laid out, how many pages there will be and what kind of cover
will be needed. That is the information we use to figure out your
total publishing costs. It is then your decision to publish or not.
We cannot guarantee your book will sell but we will try our best.
WE CAN PUBLISH YOUR BOOK
AT 40-50% LESS THAN
REGULAR SUBSIDY PUBLISHERS!
GUARANTEED!
WE GIVE ABSOLUTELY NO E-MAIL QUOTES!
MANUSCRIPTS SHOULD BE SUBMITTED IN
PRINTED "double-spaced" HARD COPY ONLY!
You can submit single spaced or handwritten copy but the cost
does increase because of the additional time to correctly read and
transcribe your manuscript into publishing format.
Because of computer viruses in many computers
we accept NO file downloads!
NO manuscript floppy discs accepted!
You can view and order sample copies of books we
have in print using our PayPal shopping cart

For details on how
Babcock Publishing Company
can save you $$$$

TO E-MAIL US

BABCOCK PUBLISHING COMPANY
P. O. Box 554 - Dept. JEB
Bridgeport, MI 48722-0554
Copyright 2004 - BABCOCK PUBLISHING COMPANY